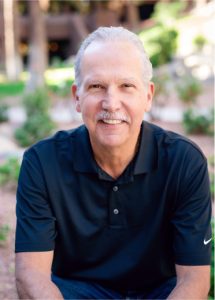 David J. Trylovich, DDS, MS
Dr. David Trylovich is a native of Chicago. He grew up near Wrigley Field — home of the Chicago Cubs. He attended Loyola University Dental School and received his Periodontal Training at the University of Missouri.
As a periodontist, he is specially trained in periodontal plastic surgery, dental implants and gum disease therapy. His passion is replacing missing teeth with dental implants and creating beautiful smiles by altering the contours of the gums. He relates the gums and lips to a frame and matting which surround the teeth. He creates esthetic masterpieces by altering the gum tissue contours to form the ideal smile. He was featured on Healthline 3, where he performed a gum lift procedure on a 19-year-old model from California.
Dr. Trylovich's strong points are his gentle touch, caring attitude and good listening skills. He seeks to provide the most conservative treatment necessary to treat his patients' concerns. He provides the same quality care for his patients that he would for his family.
Dr. Trylovich is a firm believer in continuing education and is the director of the Las Vegas Dental Study Club.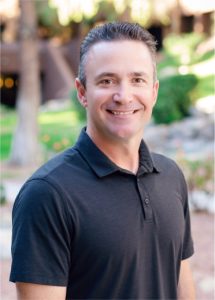 Dr. Ryan S. Gifford was born and raised in Henderson, Nevada. He earned a Bachelor of Science degree in Biology from UNLV. He obtained his Doctor of Dental Surgery degree from the University of Colorado Health Sciences Center where he graduated as the valedictorian. Following dental school, Dr. Gifford attended the University of Nebraska Medical Center where he earned his specialization in periodontics and dental implants.
Throughout his training Dr. Gifford has worked extensively with dental implants, periodontal plastic surgery, soft tissue surgery and gum disease. He enjoys all aspects of periodontal and implant therapy. Dr. Gifford strives for patient comfort and works tirelessly to obtain excellent results. As a caring periodontist, he focuses on the patients' needs and concerns.
Dr. Gifford enjoys spending time with his wife and five young sons. He is actively involved in continuing education and church-related activities.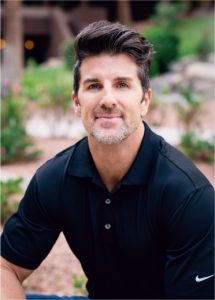 Dr. Brian Mantor was born and raised in Thousand Oaks, California. He received his bachelor's degree from Brigham Young University before going on to obtain his Doctor of Dental Medicine from the University of Nevada, Las Vegas. After graduating from dental school, Brian was accepted into the periodontology program at the Medical University of South Carolina, where he received extensive training in all aspects of periodontics. In addition, he simultaneously received a master's in dental science degree, focusing on techniques involving cone beam CT imaging for the purposes of bone regeneration.
Dr. Mantor is an expert in periodontal therapy, bone and periodontal regenerative surgery, periodontal plastic surgery, pre-prosthetic surgery and dental implant therapy. He is a current member of the American Academy of Periodontology, South Academy of Periodontology and the American Dental Association®. He has been deemed eligible for Board Certification by the American Academy of Periodontology.
He values and believes in being at the forefront of technological advancement and education to provide his patients with the best treatment and results available. He has always possessed an incredible work ethic and is a perfectionist when it comes to his work.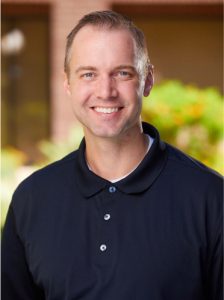 Dr. Dane Swenson grew up in Grand Junction, Colorado. He graduated from Tufts University School of Dental Medicine in Boston, Massachusetts, while on a scholarship from the United States Army. He then completed his advanced education residency in periodontics with the U.S. Army at Fort Gordon, Georgia. After completing his specialty training, he served as Chief of Periodontics stationed at Fort Bliss, Texas. He also embraced the opportunity to serve as a professor for a brand new 1-year Advanced Education in General Dentistry program. He left the U.S. Army with the rank of Major and in total served for seven years on active duty.
Dr. Swenson is Board Certified in periodontics and dental implant surgery by the American Board of Periodontology. He has lectured both nationally and internationally on topics including soft tissue grafting, guided bone regeneration, implant therapy and aesthetics. His research has been published in numerous peer-reviewed journals, including the Journal of Periodontology and Clinical Advances in Periodontics.
He and his wife, Aimee, have three young children. They are outdoor enthusiasts with a special love for biking. Dr. Swenson is an avid sports fan, especially college basketball and football.